Global Network
Our firm advises our clients on cross-border transactions, overseas investments, entry into foreign markets, and risk management of overseas subsidiaries by taking advantage of its global network.
Foreign law joint venture with Anli Partners(PRC)
Toranomon Chuo Law Firm and Anli Partners Office of Registered Foreign Lawyers have entered into a foreign law joint venture. Anli Partners has offices in Beijing, Tianjin, Zhengzhou and other cities, and is a law firm with a significant presence in matters involving PRC, such as Japanese companies entering or withdrawing from the PRC market and the representation of Japanese companies in their transactions with PRC companies.
Extensive network with law firms around the world
Our firm works together with elite law firms in countries all over the world to provide prompt and useful legal advice. In particular, we routinely handle matters that relate to each of the following regions: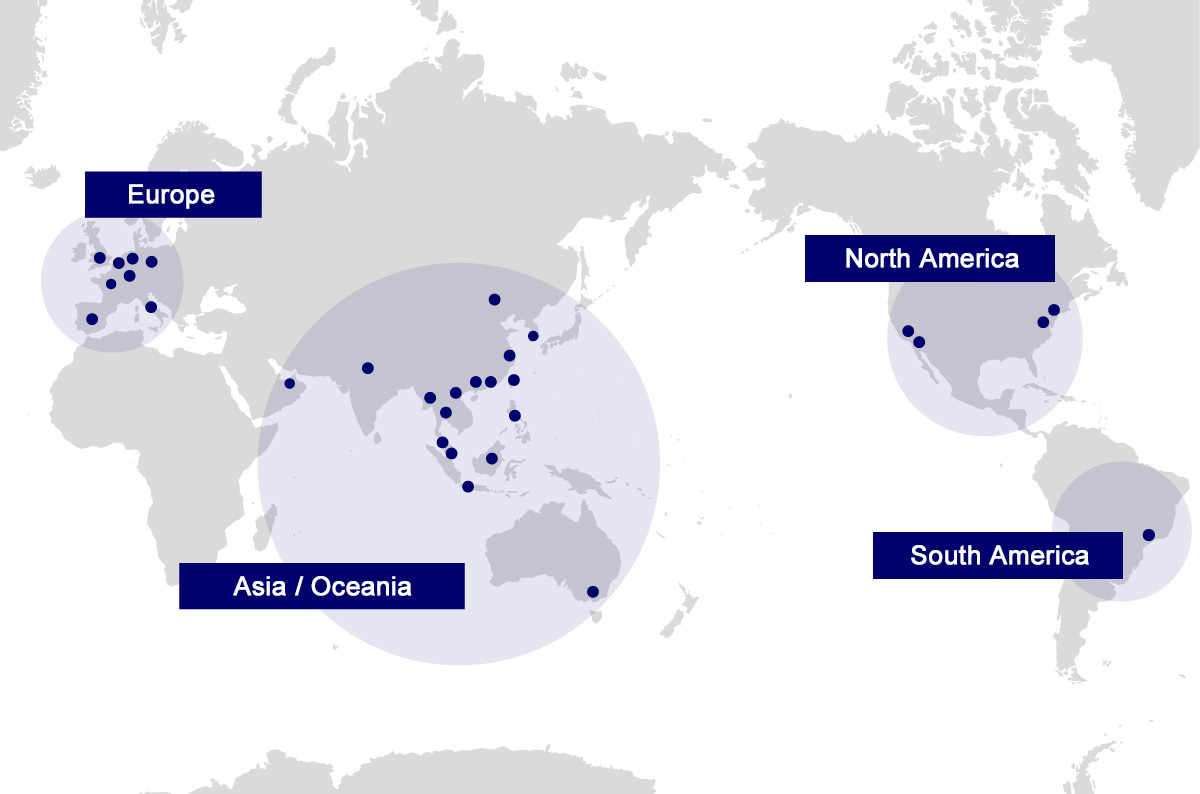 Asia/Oceania

PRC (Beijing, Tianjin, Zhengzhou, Shanghai, Nanjing, Shenzhen, Hohhot, Hong Kong), Korea, Taiwan, Singapore, Malaysia, Indonesia, Thailand, Myanmar(Burma), Vietnam, The Philippines, India, Australia, UAE(Dubai)
Europe

France, UK, Belgium, Luxembourg, Italy, Spain, Netherlands, Germany
North America

USA (New York, Washington DC, Los Angeles, San Francisco)
South America

Brazil (Sao Paulo)